Introduction
Welcome to Protea Wines Japan!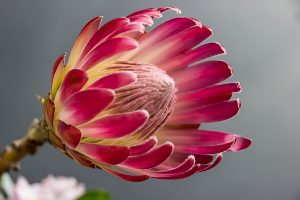 Protea Wines Japan is a wine retail business with an associated internet store, based in Tokyo, Japan, importing directly from South Africa and selling to restaurants, hotels, and individuals in Japan.
The business grew out of a long-term dream to bring happiness and serve others by means of that which we are passionate about, namely wines, and sunny South Africa.
With summer arriving, we present our selection of refreshing rose and white wines, balanced by a selection of high-quality red wines. Perfect for early-summer outdoor occasions as well as enjoyment at the table indoors. In addition, top of the range champagne-style sparkling wine (Methòde Cap Classique) from Lanzerac Estate, and the rest of our extensive selection.
Note that owing to their cost, several top-range wines are available in extremely limited quantities only.
We look forward to orders while stocks last!
Our website offers secure ordering, and we offer a number of different payment options, listed below:
Credit card (Visa, MasterCard, JCB, American Express, Discover, Diners Club card, etc.)
Bank transfer
Cash on delivery (COD)
PayPal
For details please refer to our conditions. We are also open to other payment options.
We offer a gift-wrapping service as an option for customers intending to send wines as presents.
In addition to sales of wine, we are happy to provide consultation on wines for customers looking for something particular. We also offer a number of services, such as the production of wine list menus for restaurants. Please contact us for details.
We wish our customers to be able to enjoy their wine experience to the full, and will be adding regularly to our list of services in order to fulfill that purpose.
Regards,
Akika Hassenpflug (proprietor)
---
Customer Service
We pride ourselves on our personalized service through which we aim to satisfy the needs of our customers, and after a year of business the opening of this online shop on 1st December 2019 is a natural outgrowth of that philosophy.
Our main website is at: https://www.proteawines.jp/en/
Please contact us directly if you wish to purchase without using our online shop.
An account is optional, it not needed for online purchasing. At checkout, customers will be offered the chance to create an account. Altenatively, customers may create an account for its attendant benefits, and log in for purchases.
We give generous discounts to restaurant and catering businesses, please contact us directly.
For any issues with our online shop, please contact us—we would like to hear from you about any issues you experience so that we can improve our service, user experience and our testing procedures.
We provide detailed email, telephone, contact form and other information on our shop page, and similar contact information on our main website.
---
Biopic of Owners
Akika Hassenpflug (née Tani)
Born: Toyama City, Toyama prefecture
Graduated from Aoyama Gakuin Univerity
(Major: French literature)
After graduation, worked variously at banks and insurance companies.
During a visit to South Africa, was completely taken by the local wines.
Changed job to specialty wine shop, and began serious study of wine.
Obtained British wine qualification WSET Level 2.
In 2018, obtained general alcohol sales license.
As of 2019 importing and selling wines from South African wineries which we visited locally first.
Interests: classical ballet, cooking, pet care, reading
Languages: Japanese, English
Gernot Hassenpflug
Born: Cape Town, Republic of South Africa
Graduated from University of Cape Town with a Masters degree in Electrical and Electronic engineering. Began work at IT company Telkom.
In 1998 moved to Japan for post-graduate studies, obtaining a Doctoral degree in Informatics from Kyoto University.
While working at Japanese IT company, began the study of wine.
Obtained British wine qualification WSET Level 3.
Leveraging connections in South Africa to import selected products to Japan.
Interests: eCommerce site and website creation, martial arts, classical ballet, history, plastic modeling, target shooting, scuba diving.
Languages: English, German, Afrikaans, Japanese, French.