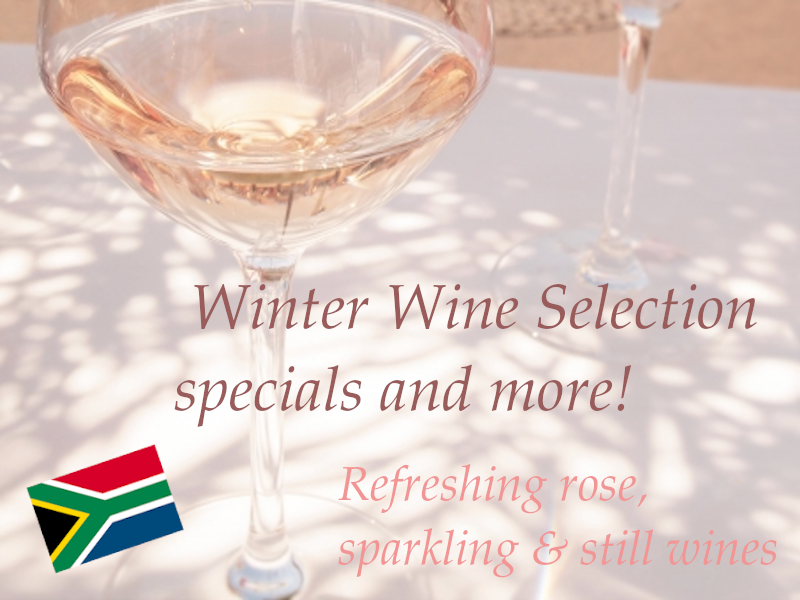 Introduction
Protea Wines Japan grew out of a long-term dream to bring happiness and serve others by means of that which we are passionate about, namely wines, and sunny South Africa.
With winter arriving, we present our selection of warm dark reds, balanced by refreshing whites and high-quality rose wines. Perfect for late-autumn outdoor occasions as well as enjoyable at the table indoors. In addition, top of the range champagne-style sparkling wine (Methòde Cap Classique) from Lanzerac Estate, and the rest of our extensive selection.
Note that owing to their cost, several top-range wines are available in extremely limited quantities only.
We look forward to orders while stocks last!
---
Customer Service
We pride ourselves on our personalized service through which we aim to satisfy the needs of our customers, and after a year of business the opening of this online shop on 1st December 2019 is a natural outgrowth of that philosophy.
Our main website is at https://www.proteawines.jp/en/.
Please contact us directly if you wish to purchase without creating an account on our online shop.
We give generous discounts to restaurant and catering businesses, please contact us directly.
For any issues with our online shop, please contact us—we would like to hear from you about any issues you experience so that we can improve our service, user experience and our testing procedures.
We provide email, telephone and contact form information in the shop footer, and on our main website.