Protea Wines Japan is proud to be able to present exquisite products from Creation Wines, based in one of South Africa's finest wine-making regions, Walker Bay. Situated in the Hemel-en-Aarde valley close to the whale-watching town of Hermanus, this region is particularly well-suited to the production of Pinot Noir.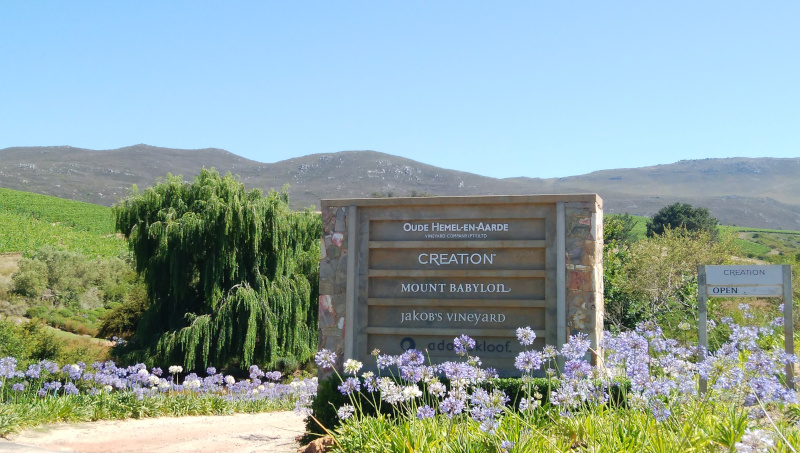 ---
Creation Wines Particulars:
Location: Walker Bay, Hemel-en-Aarde valley
Farming style: conventional, minimal intervention
Contributions: sustainability, biodiversity conservation, social responsibility
Brand Info: estate brand, highly acclaimed locally and internationally.
Established: 2002
Awards: EnviroWines accreditation.
---
History
Creation Wines was founded in 2002 by Swiss-born Jean-Claude and South African-born Carolyn Martin. The 40-ha farm in the Hemel-en-Aarde valley of Walker Bay Region had never been planted to vines before, but they recognised the potential and transformed it into a model wine farm, with the experience of at least three generations and two continents behind them.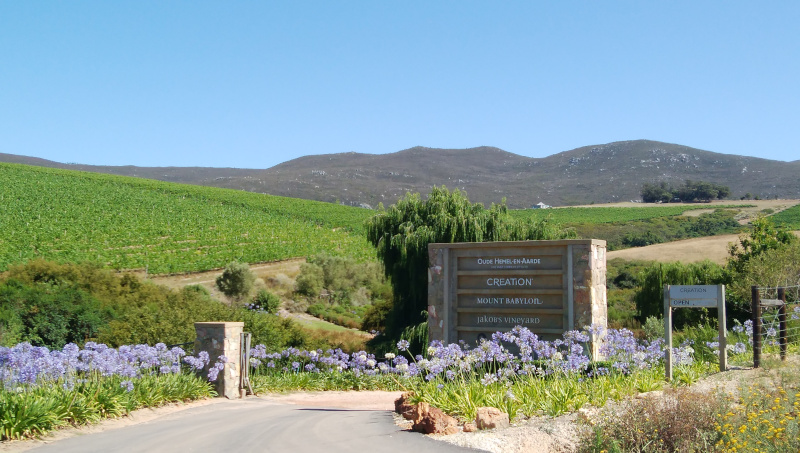 Terroir
Situated high up the Hemel-en-Aarde Ridge near Hermanus, the vineyards reach an altitude of 350 metres above sea level. With generous sunlight, and 450-million-year-old clay loam soils with decomposed Bokkeveld shale, yet cooled by breezes from the Atlantic Ocean, during the annual growth period temperatures rarely exceed 30° C, while the cool night index throughout the year is 12° C lower than the day-time temperature.
These factors result in full-flavoured grapes of outstanding quality, allowing for the creation of complex wines with length and depth.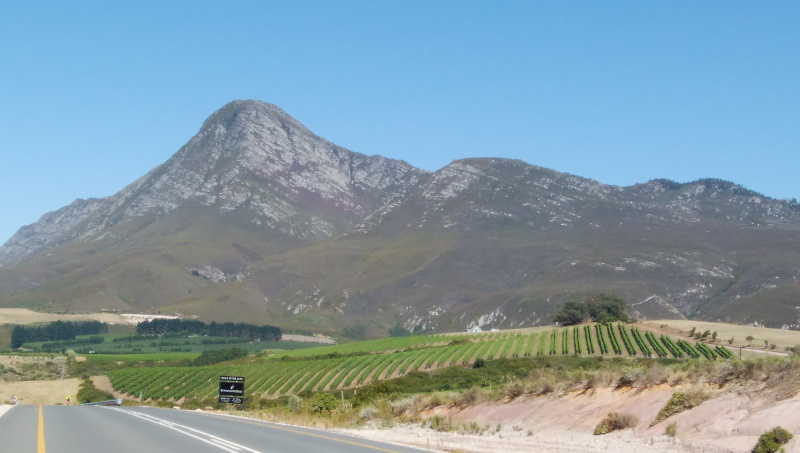 Cellar & Wine-making
The modern cellar was completed in time for the 2007 vintage and features state-of-the-art equipment imported from Germany, Switzerland and France. This includes a pneumatic punch-down system, and stainless steel tanks with built-in cooling and heating systems, to best cater for the superb grapes harvested on the farm. All red wines are matured under optimum conditions in 225-litre French oak barriques.
Sustainability
Creation Wines is a member of the Biodiversity & Wine Initiative (BWI) and committed to conserving the natural heritage by implementing long-term biodiversity as well as sustainability programmes. The farm also complies with the sustainability guidelines laid down by the Integrated Production of Wine (IPW) scheme and all recent releases feature a 'green seal'.
Creation Wines have furthermore pledged their support to the Landmark Foundation and are officially predator friendly. Working hand in hand with Nature, Creation Wines is one of only nine wineries in South Africa to have received the coveted EnviroWines accreditation.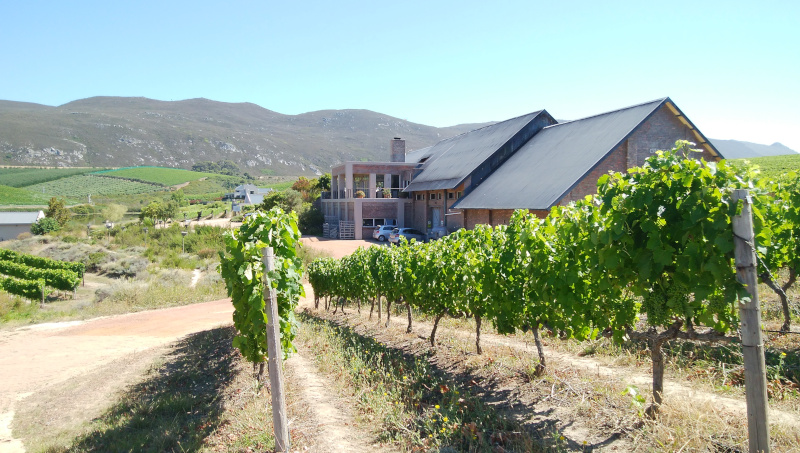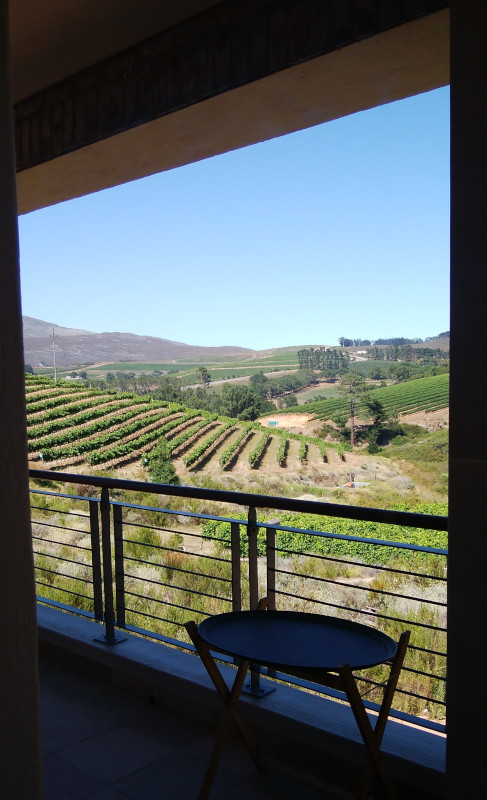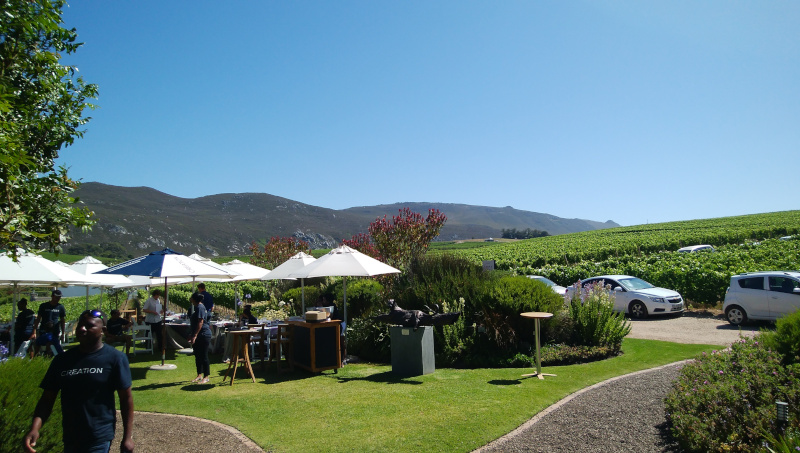 Social Responsibility Initiatives
Creation Wines believes in doing business responsibly and that clients, employees, local community and environment are impacted positively and progressively through their actions. Thus they participate in a variety of annual initiatives to assist with the protection of natural resources while also supporting local business and investing in extensive employee training and development programmes.
Education being the key to unlocking opportunities, in recent years Creation Wines have specifically focussed their social responsibility efforts on the establishment of educational facilities in local community, where there were none before.
Pebbles Hemel-en-Aarde Education Project
In 2015 Creation Wines approached the Pebbles Project, who immediately recognised the dire need in the area for an Early Childhood Development Centre and After School Care facilities. Thanks to generous donations, the centre opened its doors in January 2017.
Cape Wine Auction
Creation Wines has participated in the annual Cape Wine Auction, which focusses specifically on education in the Winelands, since 2015. In partnership with like-minded South African and international clients and business partners they have assisted in raising R1 300 000 (approximately 92 000 USD) for this cause.
Cancer Awareness
In recognition of Breast Cancer Awareness Month, Creation Wines has been hosting an annual 'Ladies' Pink Tasting' every October since 2011. The proceeds from Creation Wines' 2018 Breast Cancer Awareness event were donated to Reach for Recovery's Ditto Project.
Rotary
Creation Wines has through the years supported several Rotary Clubs in their fundraising initiatives and continues to do so with clubs all over the country.
Local Fundraising Initiatives
Creation Wines supports several local fundraising initiatives – ranging from schools to environmental conservation, the elderly and disabled, sports initiatives and culture clubs.
---
Further images of Creation Wines
Below are additional images of Creation Wines estate and its environs.